Maximise your business efficiency and ignite growth with ERP development services
Supercharge your performance with a new ERP system, optimise your current solution, or even upgrade or migrate your existing ERP system. Experience unmatched support from our team of ERP experts.
Get in touch
scroll down
Enterprise Resource Planning
What is an ERP system?
ERP systems are comprehensive software solutions that integrate various essential business processes and functions into a centralised platform. An ERP system acts as a backbone for organisations, streamlining operations and enabling efficient management of resources, such as finances, inventory, human resources and customer relationships.
Unify your processes.
Amplify your success.
Experience the power of ERP
Our expert team of developers and consultants understands the intricacies of ERP systems and possesses the technical expertise to deliver robust and scalable solutions.
who is it for
What industries can benefit from ERP software solutions?
Finance
Integrate financial operations, automate accounting processes, and ensure regulatory compliance to enhance financial decision-making and risk management.
Manufacturing
Streamline production processes, manage inventory, and improve supply chain visibility for enhanced operational efficiency.
Retail
Optimise inventory management, improve sales tracking, and gain insights into customer preferences to deliver a seamless shopping experience.
Construction
Efficiently manage project timelines, budgets, and resources, ensuring smoother collaboration among stakeholders and delivering projects on time and within budget.
Healthcare
Enhance patient management and billing, automate administrative tasks, and improve regulatory compliance to drive operational excellence in healthcare delivery.
Logistics
Enhance logistics planning, inventory tracking, and distribution management to ensure timely deliveries and cost optimisation.
Hospitality
Streamline reservations, guest services, and inventory management to enhance the guest experience and operational efficiency.
Education
Efficiently manage student records, course scheduling, and administrative processes for better educational outcomes.
Non-profit
Improve donor management, fundraising, and financial transparency for effective non-profit operations and impact measurement.
Consult an ERP specialist
solutions
Empower your business with leading ERP solutions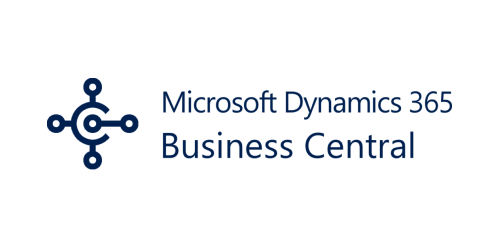 Microsoft Dynamics 365 Business Central
Experience the power of Microsoft Dynamics 365 Business Central with our exceptional development, customisation, integration, migration services, and more. Unlock the full potential of your business operations with our comprehensive solutions.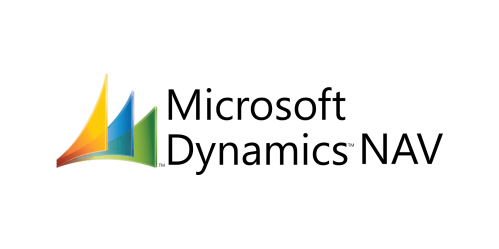 Microsoft Dynamics Nav
Centralise operations, streamline processes, and enhance productivity with Microsoft Dynamics NAV. Efficiently manage accounting, cash flows, and multiple companies while gaining a comprehensive overview for informed decision-making.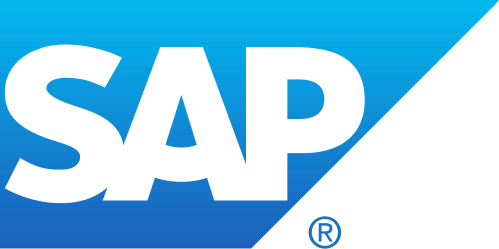 System Analysis Program Development
SAP development offers a comprehensive business software solution encompassing HR, sales, financial management, production planning and distribution. It provides flexibility and advanced capabilities for running businesses efficiently.
the process
Holycode's ERP development process
Assessment
During the assessment phase, we dive deep into your business processes and objectives. Our team conducts a thorough analysis to gain a comprehensive understanding of your requirements, pain points, and goals. This allows us to design a customised ERP solution that aligns perfectly with your unique business needs.
Consulting & advisory
We provide expert consulting and advisory services throughout the ERP development journey. Our experienced consultants work closely with you to identify the best ERP system for your business, considering factors such as scalability, functionality, and budget. We offer valuable insights and recommendations to help you make informed decisions and maximise the benefits of ERP implementation.
ERP Implementation
In the implementation phase, our skilled developers bring your ERP solution to life. We ensure a seamless integration of the ERP system with your existing infrastructure, ensuring minimal disruption to your operations. Our team follows industry best practices and employs efficient project management methodologies to deliver the ERP solution within the agreed timeframe.
Customisation
We understand that every business is unique, and off-the-shelf ERP solutions may not fulfil all your requirements. That's why we offer comprehensive customization services. Our developers fine-tune the ERP system to fit your specific workflows, processes, and business rules. This ensures that the solution is optimised to meet your exact needs, boosting efficiency and productivity.
ERP migration & upgrade
If you are looking to migrate from an existing ERP system or upgrade to a newer version, we've got you covered. Our team handles the migration process seamlessly, ensuring that your data is securely transferred and the transition is smooth. We also assist in upgrading your ERP system to leverage the latest features and enhancements, keeping your business at the forefront of technology.
Support & maintenance
Our commitment to your success doesn't end with the implementation. We provide comprehensive support and maintenance services to ensure your ERP system continues to run smoothly. Our team monitors the system, performs regular updates, and resolves any issues promptly. We also offer ongoing training and assistance to empower your team to make the most of the ERP solution.
Let's build your team
benefits
What you get with our ERP service?
Certified
consultants
Access our pool of certified consultants with extensive ERP knowledge, ensuring a tailored solution that aligns with your goals. Their expertise optimises your business processes for efficiency and growth.
Dedicated
project manager
Your dedicated project manager serves as a single point of contact, coordinating activities, ensuring timely execution, and addressing concerns. Streamlined communication minimises disruptions and delivers your ERP solution on time and within budget.
Proven
track record
Benefit from our experience in successfully implementing 50+ Dynamics projects. Our track record demonstrates our ability to handle complex ERP implementations and ensures your satisfaction.
Request a consultation today
Let us be your ally in achieving excellence
Partner with our team of skilled specialists to accelerate your business growth through intelligent solutions.
Let's build your team