EtonDigital joins Holycode!
Today is a special day! EtonDigital is joining our Holycode Group to work on our Vision together.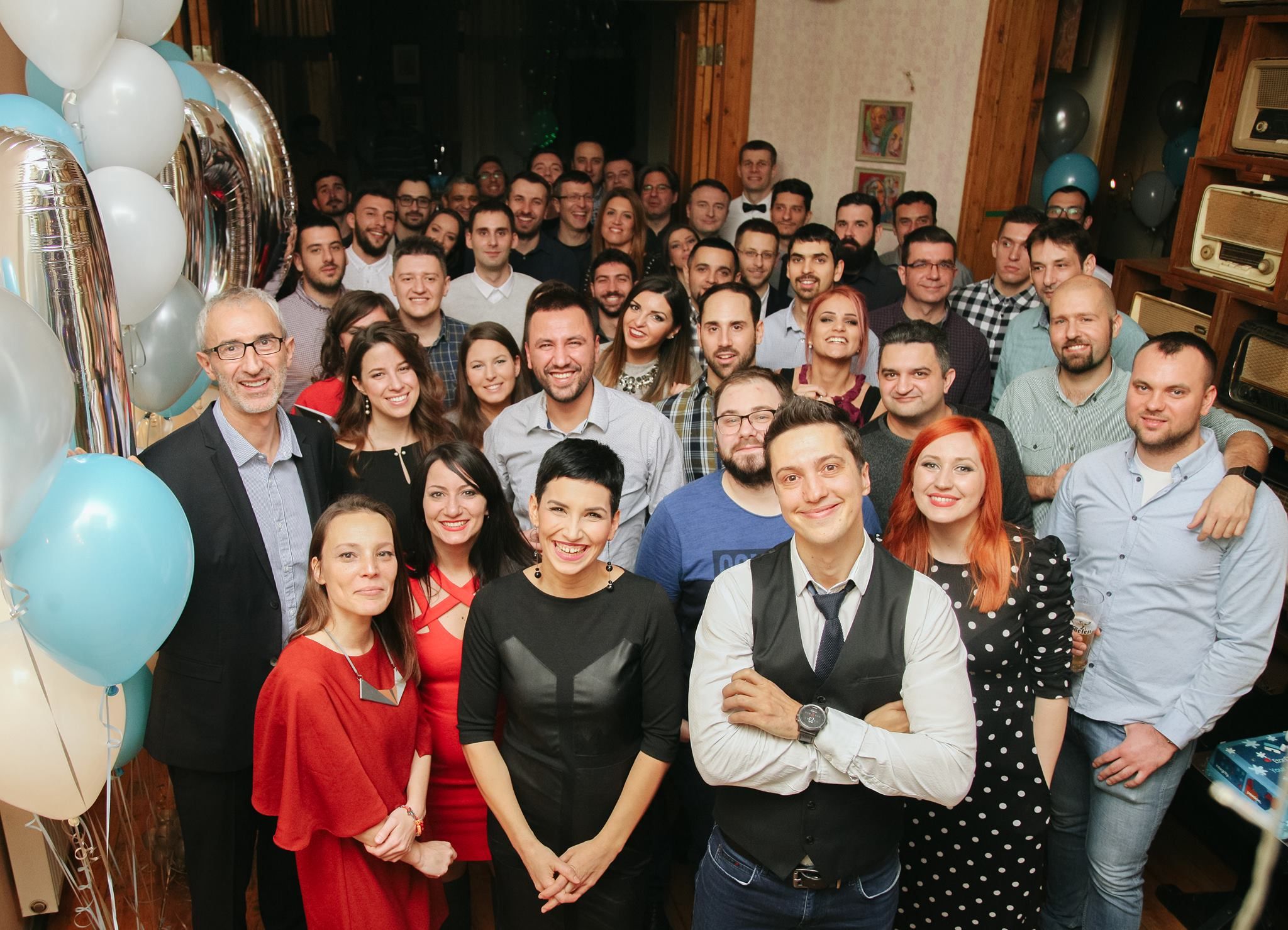 We are very excited to have 70 new colleagues join our team of Holycoders and are looking forward to our deepening collaboration in the future!
Who is EtonDigital you might ask?
EtonDigital is a product development agency based in Nis & Novi Sad that has been developing great applications for clients from all over the world for the last 15 Years.
Their team of approximately 70 employees does not only cover product development but also Design, Online Marketing and Branding with a focus on Startups.
For the last two years we have been collaborating intensively and have realized that the best way to achieve our goals going forward is by doing it together.
So as of today EtonDigital will be helping us achieve our Vision of "Supporting startups from ideation to IPO by providing all technical services and therefore creating positive change in the world"!
Boban Tanovic, Founder of EtonDigital has said that "As the CEO of EtonDigital for the past 18 years, I've poured my heart and soul into building something special. But now, as I formally handed over the company, I realize that true success as an entrepreneur isn't just about what I've accomplished, it's about being able to trust others to carry on the legacy I've created. It's also an opportunity to empower others and see my vision continue to thrive beyond my tenure as CEO. I firmly believe that Nenad, Laurent and Milan will make EtonDigital an even better company to work with and be employed by" and Nenad Nikolic, Co-Founder & Co-CEO of the Holycode Group could not agree more "This is a great step for both companies, together we can offer more services to our customers and help them become even more successful in the future by adding a great team of experts to our Group".
We are very much looking forward to collaborating even more closely with our new colleagues and achieving new heights together.
And if you are looking for Project Development of apps, websites or any kind of features, please reach out to us at Holycode & EtonDigital so that we can support you in achieving your goals faster and better!
Let us be your ally in achieving excellence
Partner with our team of skilled specialists to accelerate your business growth through intelligent solutions.
Let's build your team